In December 2021, the NACAG Secretariat visited Thailand to hold discussions on the progress of fruitful cooperation towards reducing N2O emissions from the country's chemical industry.
During a high-level meeting, Dr. Phirun Saiyasitpanich, General Secretary of Thailand's Office of Natural Resources and Environmental Policy and Planning (ONEP) expressed his appreciation for the cooperation under the NACAG programme. Furthermore, the possibility to extend NACAG's offer to other industrial sectors was discussed.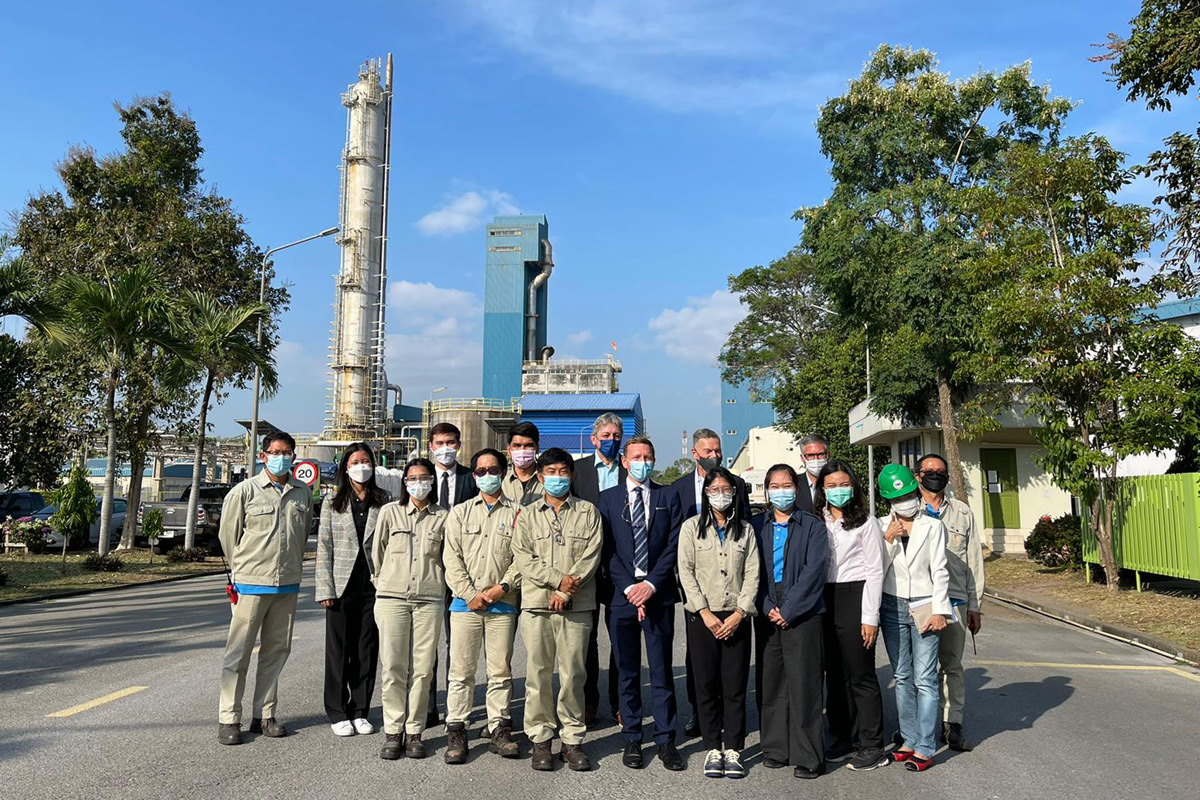 Alongside representatives of ONEP, the German Embassy and GIZ, the NACAG Secretariat visited its partner plant Thai Nitrate Company (TNC), in Rayong to discuss the programme's implementation. NACAG is supporting TNC to purchase and install effective N2O abatement technology. Overall, this intervention can mitigate around 180,000 tCO2e per year.
Thailand has signed NACAG's Statement of Undertaking in April 2021, thereby committing to phasing out N2O emissions from the country's nitric acid production sector. NACAG is cooperating with the Government of Thailand in the development of respective policies.